home/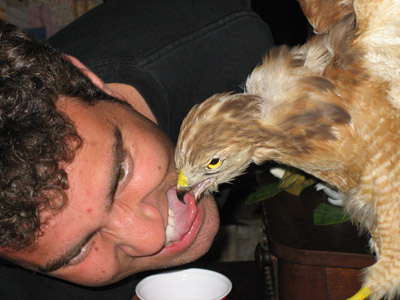 I am highly fond of traveling and adventure. Exploring boundaries. Crossing them.
For I dance and drink and sing till some blind hand shall brush my wing.
I drank whisky with Pygmies in Africa. I've circled the Mediterranean. Partied in the Caribbean with Boomba on a full moon. Ridden a motorcycle around New Zealand. Wrecked a rental jeep in Thailand. Driven every mile from Fairbanks, Alaska to San Jose, Costa Rica. Snuck away from the tour on Alcatraz island and hid under a bush shivering all night. Been to all 50 states. Played with foxes in the Egyptian desert. Hiked to the highest elevation in the lower 48 and floated at the lowest elevation on the planet. I've skydived and bungy jumped. I fell out of a window in Italy and broke both of my arms and my tailbone, spending a week in an Italian hospital. It wasn't pleasant. It will be interesting to see what happens next.
---
---
---
I do not know, and what is more, I care even less.